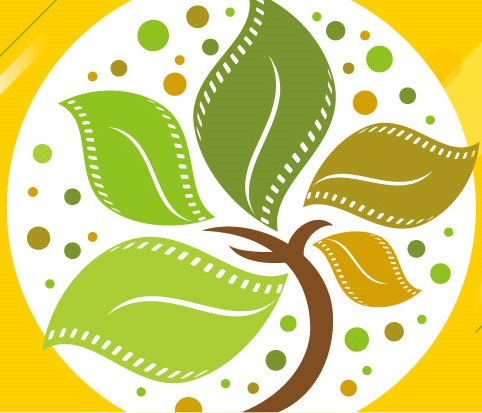 In recent years, the concepts of human right to health and dying well have emerged in mainstream consciousness. All kinds of works from small budget micro-documentaries to tera project blockbusters have chosen medical right, life care or death as their main themes. Through the outstanding screenplays and performances, the audience experiences the agony of saying goodbye to their loved ones and also inspire them to start thinking about the value and meaning of life.
Hospice Foundation of Taiwan ("HFT") has also released videos in multi-languages and  forms to promote palliative care, for example, Smiling Face and Forever Love, Endless Care have been shown in the classroom as part of continuing education for professionals. These videos have also been shown at schools, LTC facilities, government agencies, and community colleges.
Oct 14 Huashan 1914 - Creative Park
Having learned of the influential impact of visual communication, we chose October 14 as the day to hold a film festival for celebrating the World Hospice and Palliative Care Day. With the emotional storytelling, audiences had a vivid experience as if they were in the  protagonist's shoes and started thinking "What if" questions in their own minds regarding end of life.
After this decision to celebrate World Hospice and Palliative Care Day was made, the board members and counsels of HFT formed a working group and started the selection of the film as they considered the values to be delivered, shooting techniques and screenplay to choose the films that would best represent our beliefs. These heroes behind the curtain  were senior welfare film director Nien-tzu WANG, senior media personnel Shu-chuan LEE, former PTS Program Manager/ Assistant Prof. of NCCU Radio and Television Dept., Yae-wei WANG, and Hong Kong University, Head of Nursing School, Chia-chin Lin.
Post-Screening Discussion Led by Experts
After many discussions regarding film dealerships, broadcast rights, subtitles, manufactured year and box offices, the group finally decided to film Oscar and the Lady in Pink, The Fault in Our Stars, and In His Chart. These three films represented the values of life from three different countries, relationships, and presentation. Through the Post-Screening Discussion, we encouraged audiences to share their life stories with us and hear the experts explain more deeply into the film and their experiences. In order to do so, we invited directors, doctors, and patients to share what they felt and thought through the film screening to share with the audience.
"Oscar and the Lady in Pink"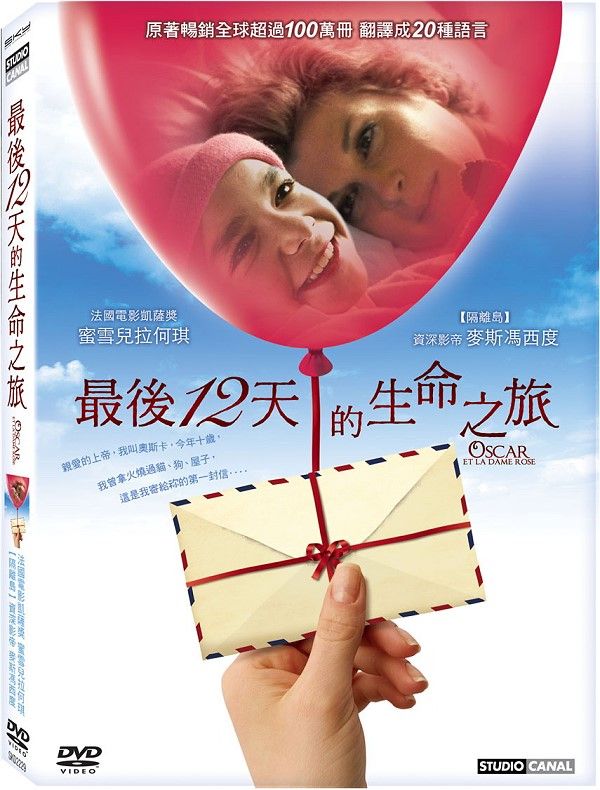 When life starts counting down to the last twelve days, what should one do? What should a person do to fulfill one's remaining days with meaning and quality? Oscar and the Lady in Pink sought to answer such a dilemma as it kicked off the day as the first feature film. In the post-screening discussion, we invited pediatric oncologist Dr. Meng-yao LU from National Taiwan University Hospital and Mrs. HUNG (whose own child had been diagnosed with Neurobastoma at age two and who experienced many aggressive treatments, including once when seriously infected by Myciplasmas) to share their stories with the audience from different perspectives. Palliative care is not just for end stage; if it can be introduced to patients earlier, then both patients and families will greatly benefit.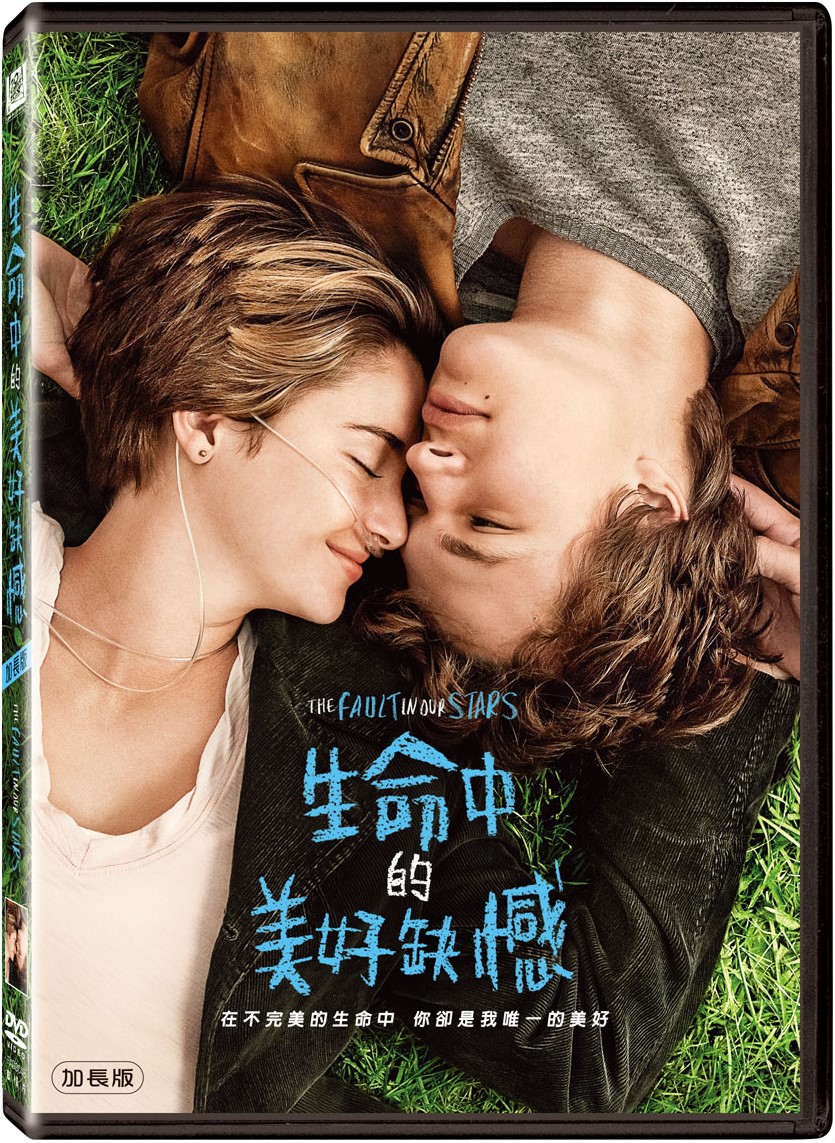 The second film talks about how teenagers deal with the shift when their young lives are suddenly brought to the fact of fetal illnesses. For the post-screening discussion, we invited HFT's chairman Prof. Yuh-cheng YANG, who is known for delivering countless newborns into the world. While he was at the height of his career as the superintendent of Mackay Memorial Hospital a few years ago, he was diagnosed with Lymphoma. His disease had become critical twice, and this physician-turned-patient experience has turned his seemingly perfect life to fall to rock bottom. Having climbed out of this valley of the shadow of death, Prof. Yang empathized and related even more with his patients than ever before.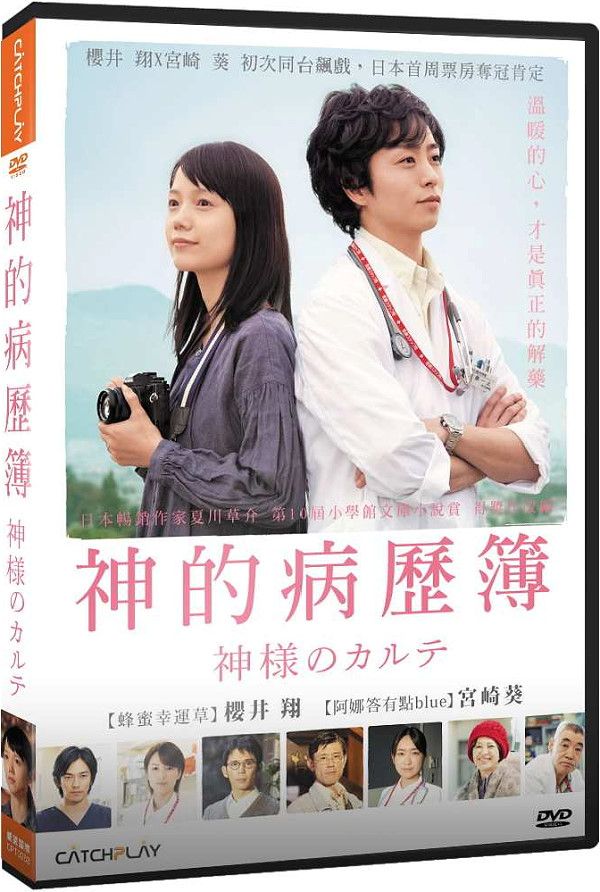 "Being sick is a state of extreme loneliness," as quoted from famous director I-Chen KO. KO was diagnosed with colorectal cancer a decade ago, and has since shifted his focus from filming to social movement. He is often seen at events related to anti-nuclear power movement, sunflower student movement, hug-the-tree movement, and etc. In his passionate involvement in societal issues, KO was no stranger to the Patient's Self-Determination Act and he also affirmed that he has communicated his medical choice with his family and prearranged for his funeral.
The current Superintendent of Taipei City Hospital, Sheng-Jean HUANG, has led his medical team out of the ivory tower and goes deep into the rural district to practice palliative care at home. This practice reminded all of the nostalgic house call, and brings back the warmth of the doctor-patient relationship.
When a socialist enthusiast meets an ivory tower revolutionist, the sparkle it brings is much expected.
Nien-jen WU, the Story-teller of Palliative Care
The highlight of the day was the narrative speech delivered by the well-known director Nien-jen WU, who is also the spokesman of HFT. He spoke about his personal experience of a recent accident that made him re-think death. Last year, WU worked with his son and adapted the 1990 Pulitzer Winner W;t as After You Turn Away. In the same year, he encountered the deaths of many friends, which helped him to transform the accumulated feelings and thoughts of loss into words and drama.
Charity Book Fair: Support Palliative Care
Besides films, the publishers' market has also shown a good variety of palliative and hospice care topics in many sorts of expressions, be it written by local palliative professionals or foreign. Considering this trend, HFT has invited many publishers to host a charity book fair. The general public will be able to see palliative care, bereavement and grief related topics and purchase books at a discounted price while supporting HFT ideals.
Though this year's Hospice Film Festival and Book Fair were held on a small scale, they were carefully designed and planned by HFT in hopes to ignite as much tinder as possible and spread the awareness of palliative care and patients' autonomy rights. HFT continues to believe that one day the concept of dying well will be fulfilled in every person's life.