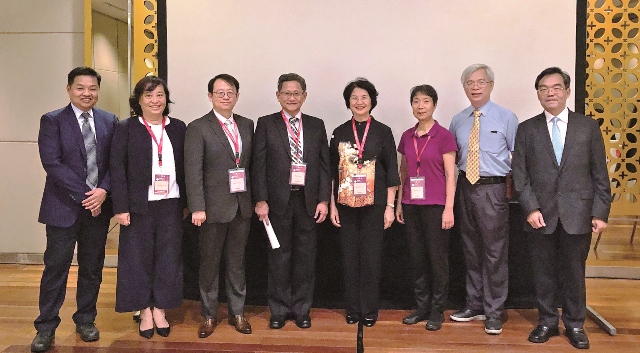 Countries with similar cultures and the same languages can learn from each other for simultaneous growth. At the APHC conference, in addition to setting up a number of featured seminars related to palliative care, the highlight was the Mandarin Speaking Hospice Summit in Asia-Pacific .
As the host of the conference, Professor Lai Yunliang, who is the Honorary Physician of the MacKay Hospice and Palliative Care Center in Taipei and also the Director of the Hospice Foundation of Taiwan, traces the origin of the Mandarin Speaking Hospice Summit in Asia-Pacific to the 2015 APHC Conference held in Taiwan.
He says, "We felt that the Mandarin speaking participants expressed the most passion regarding palliative care. They were also particularly touched and responsive." Therefore, the first Mandarin Speaking Hospice Summit in Asia-Pacific was held at the 11th APHC Conference hosted by Taiwan in 2015. "The results were unprecedented. A total of 170 participants participated, and everyone was impressed."
This year, even when the Summit was held in non-Mandarin speaking areas, the number of participants reached more than 100. Lai Yunliang was especially happy to see that everyone continued discussions even during break times.
Lai Yunliang's expertise in this field creates strong feelings as he says, "The population of mainland China makes up more than half of the entire Mandarin language population. It is also a country that is in need of palliative care. They want to do it well, but they don't know how to proceed. As for Taiwan, palliative care has been developing for a relatively long period of time. Not only is there a clear model, but it is also well known and accepted among the Taiwanese community. It is standardized and systematized in many aspects. Through this conference, everyone learned from each other, shared their passion, and moved on together."
Lai Yunliang also reflects on the demand for palliative care. "From the perspective of palliative care, we can search for similar approaches through different opinions. As palliative care staff, when we see someone in pain, we want to approach the patient and help. The Mandarin Speaking Hospice Summer in Asia-Pacific participants have similar backgrounds and use the same language. Palliative care can be carried forward by people working together with mutual understanding."However, due to the international situation and Taiwan being a founding member of the Asia Pacific Hospice Palliative Care Network, reaching out to a nonmember country such as China to join will be a challenge for the future.
Lai Yunliang believes that palliative care is like a Confucius proverb: "In spite of different opinions, gentlemen can get along with each other well." Lai Yunliang thinks that, "Although the Taiwanese and mainland Chinese come from different countries and have different accents, they can still make a concerted effort on behalf of the patients." Using another proverb, he further explains the current palliative care on the international level is like burning charcoals: "One charcoal will soon be extinguished, two charcoals will burn for a longer time, but a pile of charcoals will burn for a very long time. This is the strength of Mandarin Speaking Hospice Summit in Asia-Pacific. I am seeing many charcoals burning together."
May the enthusiasm for palliative care spread widely and have ripple effects. Hopefully, like music, more exchanges will be made among the hospitals and communities among the Asia Pacific countries in the years to come as they learn to play together the most beautiful movement of life.