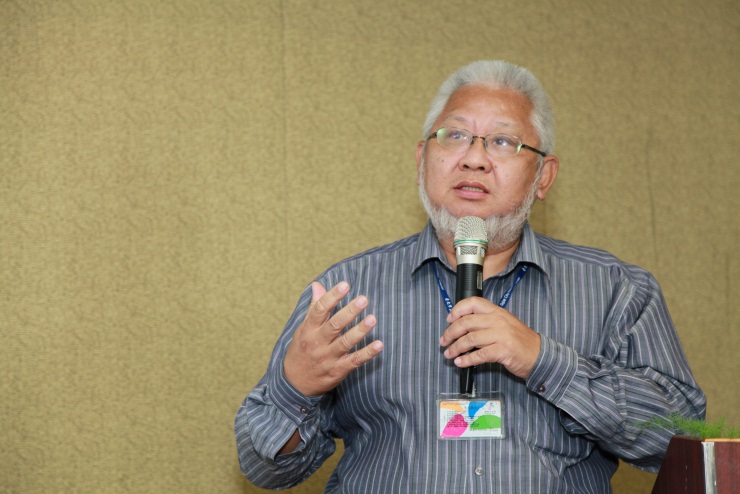 Dr. Sheng-Jean Huang, A.K.A. Uncle Jean, has assisted more than 5,000 patients dying well in a natural course at home with dignity and love. He is the former superintendent of National Taiwan University Hospital Jinshan Branch and now leads the Taipei City Hospital. 
Dr. Huang emphasizes that receiving palliative care does not mean giving up the hope to live, but rather, it means respecting the natural course of life and refusing the prolonged process of death. He once thought that high-tech medicine would effectively prolong patients' lives, but it has not so far. He knows a doctor should save lives and ease pain, but when is it time to let go? And how does one explain the situation to the bereaved? What needs to be done to ensure a good death? With more patients and experience gained, Dr. Huang has learned that a doctor's duty is not merely saving lives, but also caring for the patients' humanity.
 "ICU is not an outpost for death" he says. Currently, terminally ill patients occupy ICU beds and survive with life-sustaining systems; however, they remain at the limbo of not being able to actually live and not being able to die. It is already a worldwide consensus to raise End-of-Life Care awareness. The British government has also pleaded the public to understand that medical institutions and hospitals are for easing symptoms and pains and to save life, not to prolong death.
Dr. Huang points out that the number of ICU patients in Taiwan is 1.5 times more than in the United States and 3 times more than in France. The reason behind these statistics is because Taiwanese people mistaken ICU as a place for handling life threatening issues, that is, they see ICU as a place that brings people back to life from death. Thus ICU patients are often treated with extreme procedures--the "Surf 'n' Turf" described by Dr. Huang--like intubation, CPR, ECMO and dialysis. In the end, the patient passes away with a dark complexion and a scarred, sometimes deformed,. This can traumatize the bereaved.
According to research statistics, about 30% of patients die at home in the United Kingdom, and 20% in the United States. A local poll also indicates that nearly 44.6% of Taiwanese wish to say goodbye to their families at home.
National Taiwan University Hospital Jinshan Branch is the first hospital to promote community-based palliative care in Taiwan. Under Dr. Huang's leadership, a group of community-based palliative volunteers take the initiative to care for the local elderly and walk alongside the last mile of more than one hundred terminally ill patients' lives. These volunteers have visited each corner of the villages in Jinshan for the past two years and have earned the respect and trust of the locals.
Dr. Huang continues: "Most of the Taiwanese doctors are well trained and familiar with life-saving but not well-dying. They don't know when to let go and cannot face the fact that a patient dies under their treatment. Being a doctor is not just about curing patients but also sending patients off properly".
With Dr. Huang's newly assigned post at Taipei City Hospital, he's basing his experience in Jinshang to actively prepare the palliative care team and related training courses to develop the community-based palliative care in Taipei City. To date, more than a hundred staff members have completed palliative care training and are ready to serve. At the same time, terminally ill patients and families have been interviewed and they have expressed clearly the will to receive proper community-based palliative care at home. Dr. Huang reminds us that if you wish to walk the last mile of life with dignity and follow nature's course, no matter if you are healthy or suffering from chronic diseases or terminally ill, it is important to consider as early as possible what your choice will be when it comes to the last phase of your life.
Advance Care Planning (ACP) is a series of steps to help you plan your future health care in advance. During this process, it also gives you a chance to express your love, your gratitude, your regrets, your sorries and your goodbyes. Tell your family what your decision is in advance to ensure your decision will be respected and honored. Together, let us bring peace of mind to both the living and the dead.